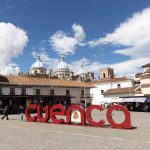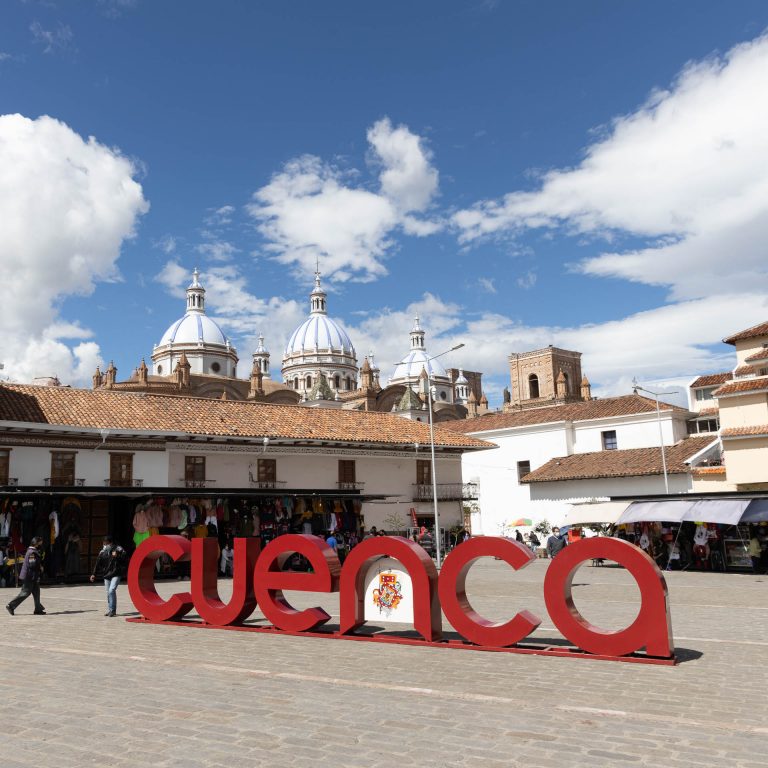 As some of you might know, I plan to retire to Ecuador in the fall of 2022. I have retained an immigration attorney (Sara Chaca, www.ecuadorvisas.com) to help me through the process of obtaining a temporary residency visa, resident ID card, and driver's license. My move is tentatively planned for October 1st. Some of you have asked about the thought process that lead me to select Ecuador. So, here you go.
First, why retire overseas?
This is of course a personal decision and not one I can really help you with, but there were three reasons that I started considering this. One, I had no real attachments to the US. My family is all gone and due to my history of travel and adventure, I have not established friendships of the type that would make me feel the need to stay. Two, I knew I planned to continue traveling and South America is a place I have spent very little time. It is now or never I guess. Three, and this may be the subjective thing you will ever hear, living in the US is not all that it used to be. I should have left in 2016, but for a number of reasons did not. I am not waiting for 2024.
Therefore, in the summer of 2021, I started giving serious consideration to the idea and started looking for a new place to call home. After a lot of research (online and talking to ex-pats around the world), Ecuador caught my eye. Before that, my top picks were Thailand, Vietnam, Portugal, and Costa Rica. But many factors drew me to Ecuador. There are lots of blogs and books that will help you find a spot to settle, but here are the 6 criteria that I used to start my evaluation.
Healthcare
While I am quite in touch with my own mortality and not all that afraid of my eventual death, I certainly do not like the idea of dying from something that a decent healthcare system could treat. A good healthcare system and one that does not suck up every dollar I have (more on that later) was an important consideration. Ecuador has two systems, a public healthcare system and a private system. The public system is decent, and after six months of residency is nearly free. Their private system is very good and compared to the US very cheap. When ranking healthcare systems around the world, Ecuador typically ranks very well. And if all of that fails, Miami is only a 4-hour flight away.
Cost of living/Quality of Life
I put these 2 items together because with unlimited money, you can have a great life in just about any country. I have a decent amount of savings, and once I officially retire, my US Social Security income alone will be enough to live very well in Ecuador. There are lots of examples of this and rather than ramble on about them, here is a bullet point list from the city of Cuenca:
Housing: A 2 BR, 2 bath, fully furnished house, with US-like amenities, in a gated community, utilities included can be easily found for less than $700/month. Outside of the city and with a bit more local feel…$250/month. If you prefer to buy a house, $150k will put you into something very nice .
Health insurance: Full coverage, private health insurance, with a low deductible, and reimbursement for healthcare expenses incurred outside of the country, cost me $168/month. It would be much less for someone younger than my 64 years.
Taxes: Unlike many countries, Ecuador does NOT tax your foreign income. Thailand for example taxes all foreign income (including Social Security) up to 12%. That is in addition to what the US govt would take. After 65, residents pay no property taxes. If you plan to have any income form outside of the country of your choice, make sure you know how that money will be taxed.
Food: With the exception of meat, and imported products (mostly from the US), food is almost obscenely inexpensive. Even shopping in the large grocery stores (e.g. Super Maxi), you can live on a fraction of what it will cost you elsewhere. If you want to eat out, you can spend $15-20/meal, but you can also eat well for $2-3/meal.
Acceptance of Americans
This may not be something that applies to you, but right now there are a lot of countries where being an American is not exactly a good thing. I have marked my luggage as being from Canada on more than one occasion. Because of the close ties between the US and Ecuador, Ecuadorians truly seem to like Americans. Not an insignificant consideration. The official currency of Ecuador is the US dollar.
Ease of obtaining a visa
The visa system is very appealing and for the most part, you are going to be granted a 2 year, temporary residency visa as long as you have no serious criminal record and have an income of $1250/month. There are multiple options including a retiree visa and a professional visa (also requires a college degree). If you have $42,000 to invest in a Certificate of Deposit (i.e. CD) and an income of only $450/month you can get an investor visa. These visas are renewable indefinitely.
NOTE: The dollar figures above come from a new immigration law enacted this year, and the implementation of this law is still being ironed out. I suggest you get someone to help you with this process regardless of the country you choose.
National Stability
Every country has some degree of political and/or military instability. Hell, not that long ago the US suffered a badly planned coup attempt. Ecuador is no exception, but in general, its economy is strong and stable. That adds greatly to the stability of a country.
Weather
One of the major points against Vietnam and Thailand was the weather. Traveling in 95F/35C temps and 90% humidity might be fine for a vacation or other short-term stay, but long term it is not my cup of tea. Even though on the equator, much of Ecuador is mountainous. Cuenca is at 8500ft/2500m and Quito is over 9000ft/2700m. Thus, the weather is lovely, if a bit wet for 3-4 months in the year. The lowest temp ever recorded in Cuenca was 32F/0C. The highest temp was 85F/30C. For the most part, every day has a nighttime low of 50-55F/10-13C and a daytime high of 70-75/21-24C. If you want hotter, consider living on the coast where the temps are higher (up to 95F/35C).
Some other reasons that might be important to you
For some, the existence of a large, English-speaking, ex-pat community is important. For the last 3 years, Ecuador has been the number 1 destination for North American ex-pats. Mexico, the long-time leader is now #2. The last time I checked, the total population of Cuenca (Ecuador's third-largest city) was about 600,000 with an ex-pat population of about 25,000.