UNESCO World Heritage Sites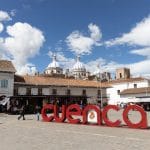 AI Prompt #1: Write a story about UNESCO World Heritage Sites
AI Prompt #2: Write a story about UNESCO World Heritage Site Cuenca
UNESCO World Heritage Sites are places of cultural or natural significance that are considered to be of outstanding value to humanity⁵. There are over 1,100 UNESCO World Heritage Sites worldwide, including natural wonders like the Grand Canyon and cultural landmarks like the Great Wall of China³.
Each UNESCO World Heritage Site has its own unique story and history. For example, the Great Pyramids of Giza in Egypt are one of the oldest seven wonders of the world and were built around 4,500 years ago during the Old Kingdom³. The Mausoleum of First Qin Emperor in China is another UNESCO World Heritage Site with a fascinating story. The mausoleum was built over 2,000 years ago and contains thousands of life-sized terracotta warriors¹.
Other UNESCO World Heritage Sites include Potosi in Bolivia, Aigai in Greece, Masada in Israel, Wittenberg's Luther Memorial in Germany, National History Park, Citadel, Sans-Souci in Haiti, Lumbini in Nepal, and Royal Palaces of Abomey in Benin¹.
Cuenca is a beautiful city in Ecuador that has been designated as a UNESCO World Heritage Site since 1999. The city is known for its stunning architecture, which includes many colonial-era buildings and churches.
The story of Cuenca dates back to the 16th century when it was founded by the Spanish conquistadors. The city was built on the ruins of an Inca settlement and quickly became an important center for trade and commerce in the region. Over the years, Cuenca grew into a thriving city with a rich cultural heritage that is still evident today.
One of the most impressive features of Cuenca is its historic center, which is home to many beautiful buildings and landmarks. Some of the most notable include the New Cathedral of Cuenca, which was built in the late 19th century and features stunning stained glass windows and intricate carvings. Another must-see attraction is the Old Cathedral of Cuenca, which dates back to the 16th century and is one of the oldest churches in Ecuador.
Source: Conversation with Bing, 5/10/2023
(1) UNESCO World Heritage Centre – World Heritage List. https://whc.unesco.org/en/list/.
(2) 10 Must-see UNESCO World Heritage Sites — Google Arts & Culture. https://artsandculture.google.com/story/UAURf5dVbFaD3g.
(3) 10 UNESCO World Heritage sites with wild back stories | CNN. https://www.cnn.com/travel/article/unesco-global-treasures-back-stories/index.html.
(4) Working together to save World Heritage Sites | Stories | WWF. https://www.worldwildlife.org/stories/working-together-to-save-world-heritage-sites.
(5) Is a UNESCO World Heritage Designation a Blessing or a Curse? – The New …. https://www.nytimes.com/2023/04/25/arts/unesco-world-heritage-site.html.
(6) World Heritage | UNESCO. https://www.unesco.org/en/world-heritage/list.